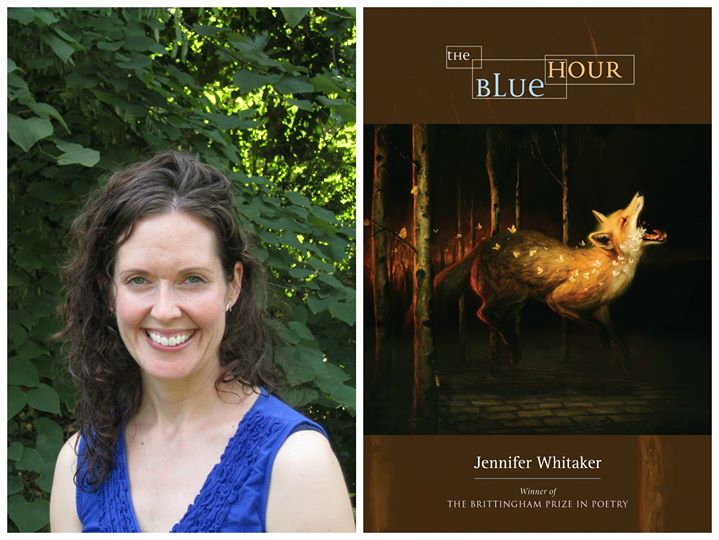 I attended the poetry reading by Jennifer Whitaker on March 23rd, which was about of the Lehigh University Creative Writing Program Notation Series. I attended this event because it was mandatory for my Introduction to Writing Poetry class. However, I have a high interest for poetry so I would probably have attended apart from having to go for class. It was my first time attending the notation series and I wish I had known about them during my previous years at Lehigh. The experience was different from what I expected. The only time I have seen poetry recitations is during competitions and spoken word. I have never seen an actual poet read their work and that was a total different experience. I was able to dress like I was going to class and it was at 7:30pm so it gave me time to get a lot of school work done prior to attending. There were refreshments afterwards and the brownies were amazing.
Jennifer Whitaker's poems tend to have a theme of traditional fairy tales. The poems written were very dark which was the opposite of how Ms. Whitaker delivered the poems. She was very talkative, happy, and bubbly. I wondered how someone so bubbly could write such dark poems. Prior to going to the recitation, I was aware that Jennifer Whitaker wrote dark poems so I was expecting her to have a more somber demeanor. But that was not the case. The language and imagery of the poems were amazing. The imagery was good that I actually felt uncomfortable because I could envision what was happening in some of the poems that I rather not envision because the story was so dark. Ms. Whitaker stated that majority of her poems are based on her father, that made me think that maybe the bubbly personality and the speed of her speech was due to nerves. Hearing the poems really opened my eyes to some of the unfortunate things that some people face in life. I am curious to know whether Jennifer Whitaker writes her poems as a way to spark conversation or whether it is used as a method of personal therapy.
Attending this recitation was a great experience. It was nice to do something different that I never experienced on campus. Especially, since I will be graduating in May it was nice to step outside of my comfort zone here on campus. I really enjoyed hearing the poems. It was a different experience from just reading the poems. I was able to get a different emotional reaction from hearing the poems read by the poet.